BLEND IN WITH NATURE
A black cycling kit always comes in hand, but boring is not our style. The Lush Leaves kit adds that wonderful energetic feeling of the blooming nature. Image yourself during a summernight, right after a rainpour at the end of a steaming hot day. Exactly: that makes you want to go outside! And the time you spend outside, you preferably spend on your bike.
Need a pee break along the way? With The Little Black Bibs, our bibshorts with zipper, you'll get back in the saddle in no time.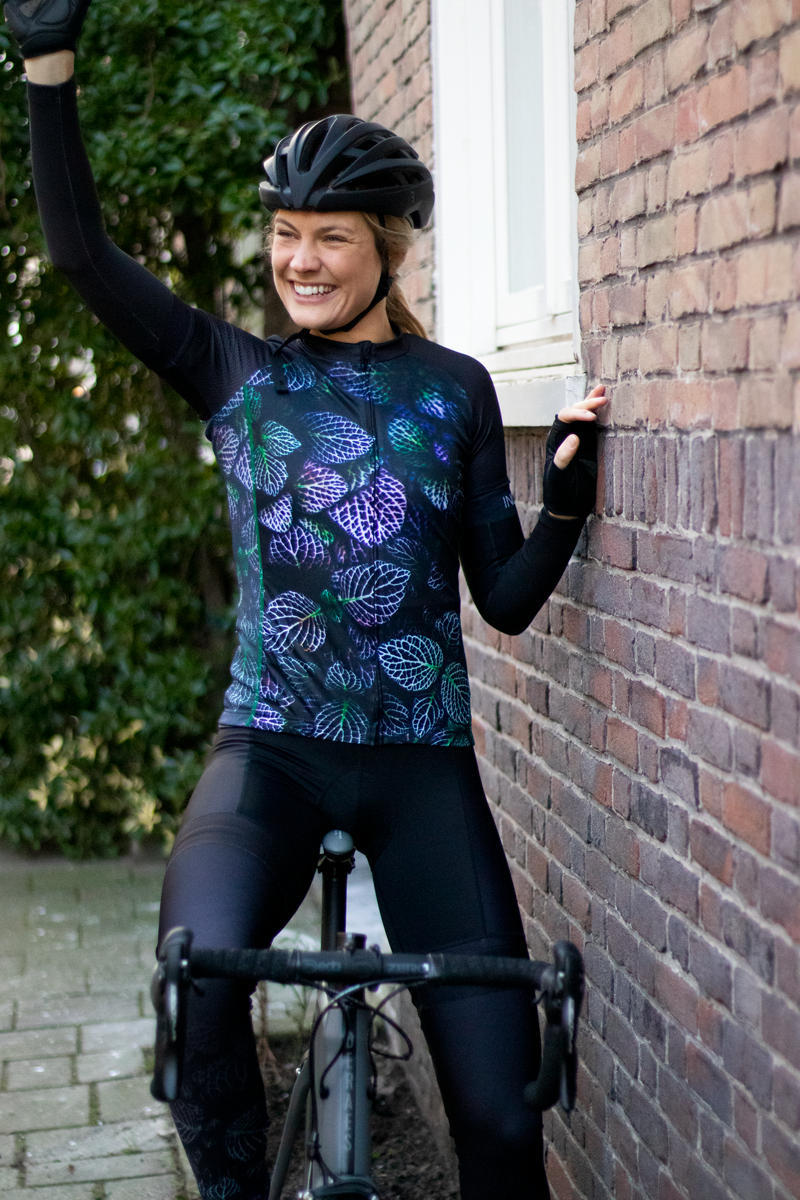 Shop the complete Lush Leaves cycling kit
Discover our other cycling kits for women