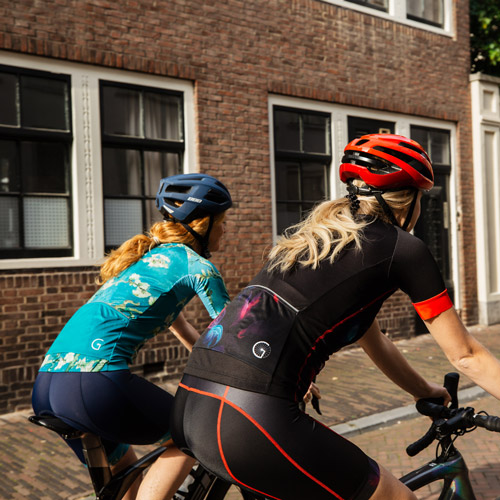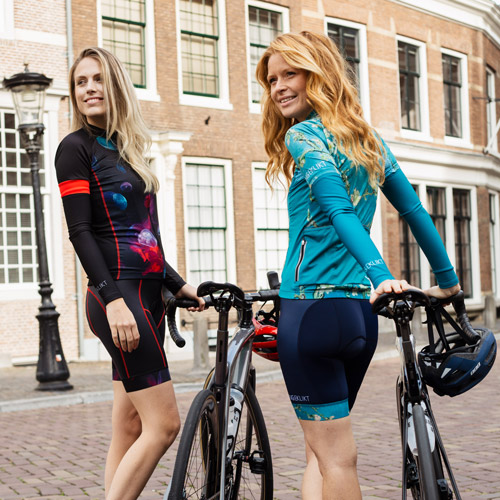 DISCOVER NOW
This season your rides will be really festive. Flourish in our brand new, bold cycling kits.
LET YOUR RIDES FLOURISH
The most beautiful days of the year are those when the streets turns white and pink thanks to the wonderful blossom trees. The most beautiful rides are those when you're wearing our wonderful Almond Blossom kit. Van Gogh painted this wonderful almond blossom as a symbol for new life. Will you give your rides a new impulse?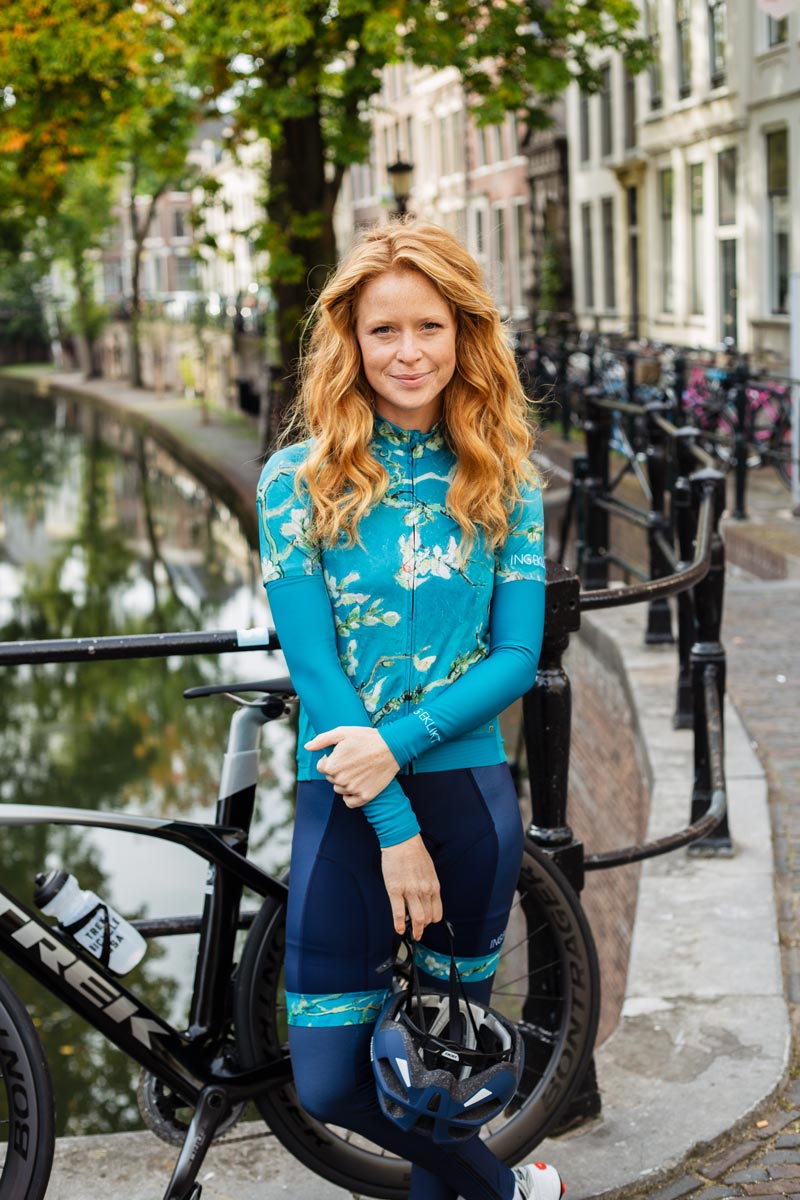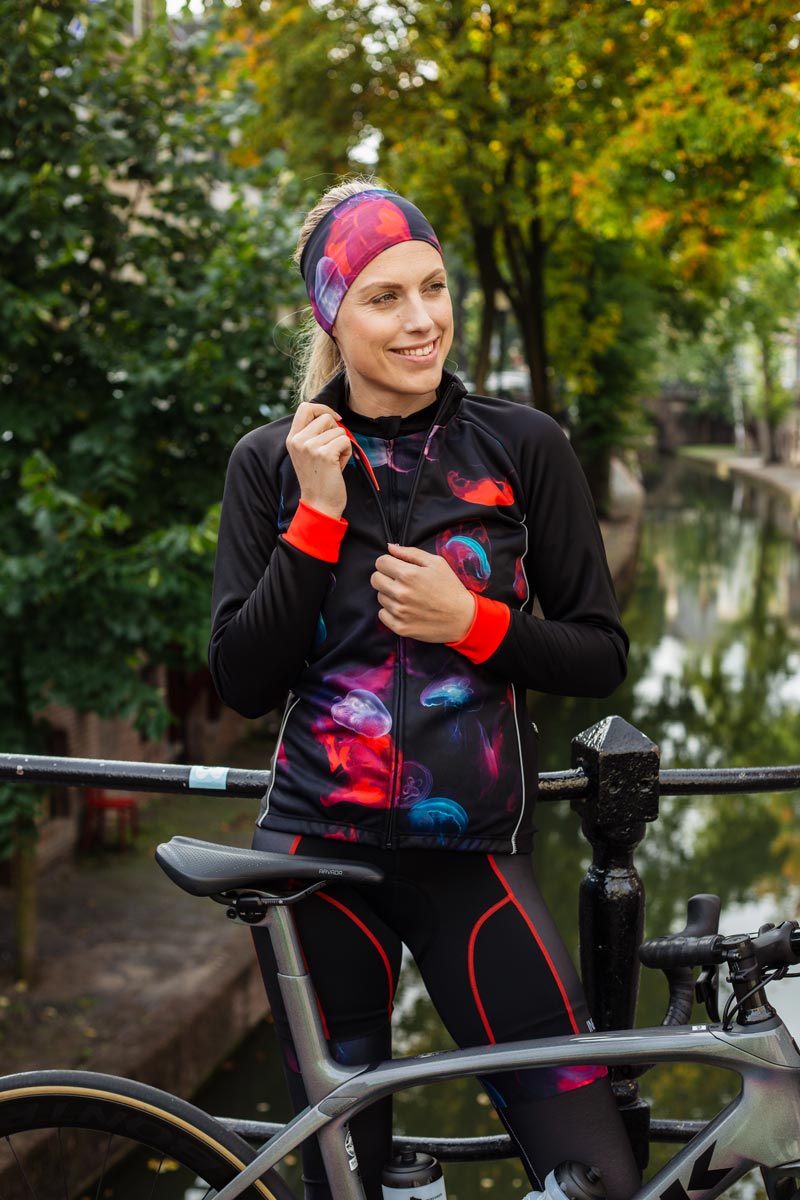 TURN EVERY RIDE INTO A PARTY
A short, intensive interval training, a challenging track or an endless ride: in the Jellyfeast kit every ride feels like a party. This is the ideal kit for women who love chique black with a bold twist.
"Every woman should be able to ride her bike full of confidence. We are pretty sure this is possible with these outfits!"
Marloes – Ingeklikt founder