This sustainable ladies cycling shirt has…
A race fit finish for optimal aerodynamics
3 back pockets to store your belongings
A long, semi-hidden zip at the front
An elasticated non-slip bottom band to prevent it from creeping up
A waterproof zip pocket for your valuables, finished with a reflection strip and with an opening for a music wire
A tropical dark green toucan print and mint green details!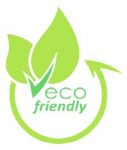 On the way to a sustainable future
This beautiful cycling jersey does not only look green, it is also produced green! Waste from 15 PET bottles is shredded, cleaned, melted down and pressed into small pieces. The yarn used for the shirt's fabric is made from this. This sustainable ladies cycling jersey is made from 100% recycled polyester. This jersey is currently the only recycled item from the Tropical Toucan collection. Of course we hope to offer more and more sustainable clothing in the future!